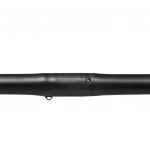 WATERMIL DRIP PC
Description
Durable multigrade drip line with pressure compensation.
Ideal for irrigation in all conditions. Due to its specificity, it can be successfully used for irrigation of sloping or uneven terrain .The choice of diameters, spacings of water emitters and its expenditure give optimal solutions tailored to the individual needs of the customer, which makes irrigation efficient and economical.
Product features:
– produced using the latest technologies,
– constant water expenditure flowing out of emitters and regulation of water flow at various input pressures,
– the risk of emitter clogging reduced to a minimum (two output holes for each emitter),
– resistance to fertilizers and chemicals, mechanical damage and UV radiation,
Preparing dripping lines signed with the WATERMIL brand, we based on over 30 years of experience in the production of polyethylene pipes and subjected them to a series of tests in our own, one of the most modern laboratories in Europe.
Download files

[Download not found]